Famous Brands POS Sales Aggregator
Famous Brands POSExtractor
The Famous Brands POSExtractor system, has been in continuous use going into production in 2012. The system acts as a data pipe that moves itemised daily sales figures from Famous Brands restaurants into a central data warehouse.
Our POSExtractor system consolidates the sales figures from almost 3,000 stores into a data view that is never more than 24-hours out of date.
Famous Brands was Founded by George Halamandres in 1969. The company is listed on the JSE and has a revenue of R7 Billion. With over 2850 locations in South Africa and a presence in Africa and Europe, Famous brands is South Africa's largest franchisor.
The system is highly resilient and will retry data sending until a day's sales figures are uploaded. The system scales to support thousands of stores.
The system comprises of:
POSExtractor – service that runs at the local restaurant
POSCollector – a central web listener that collects and verifies uploaded daily sales data
POSDashboard – a monitoring tool for upload stats
Here is a high-level diagram of the system: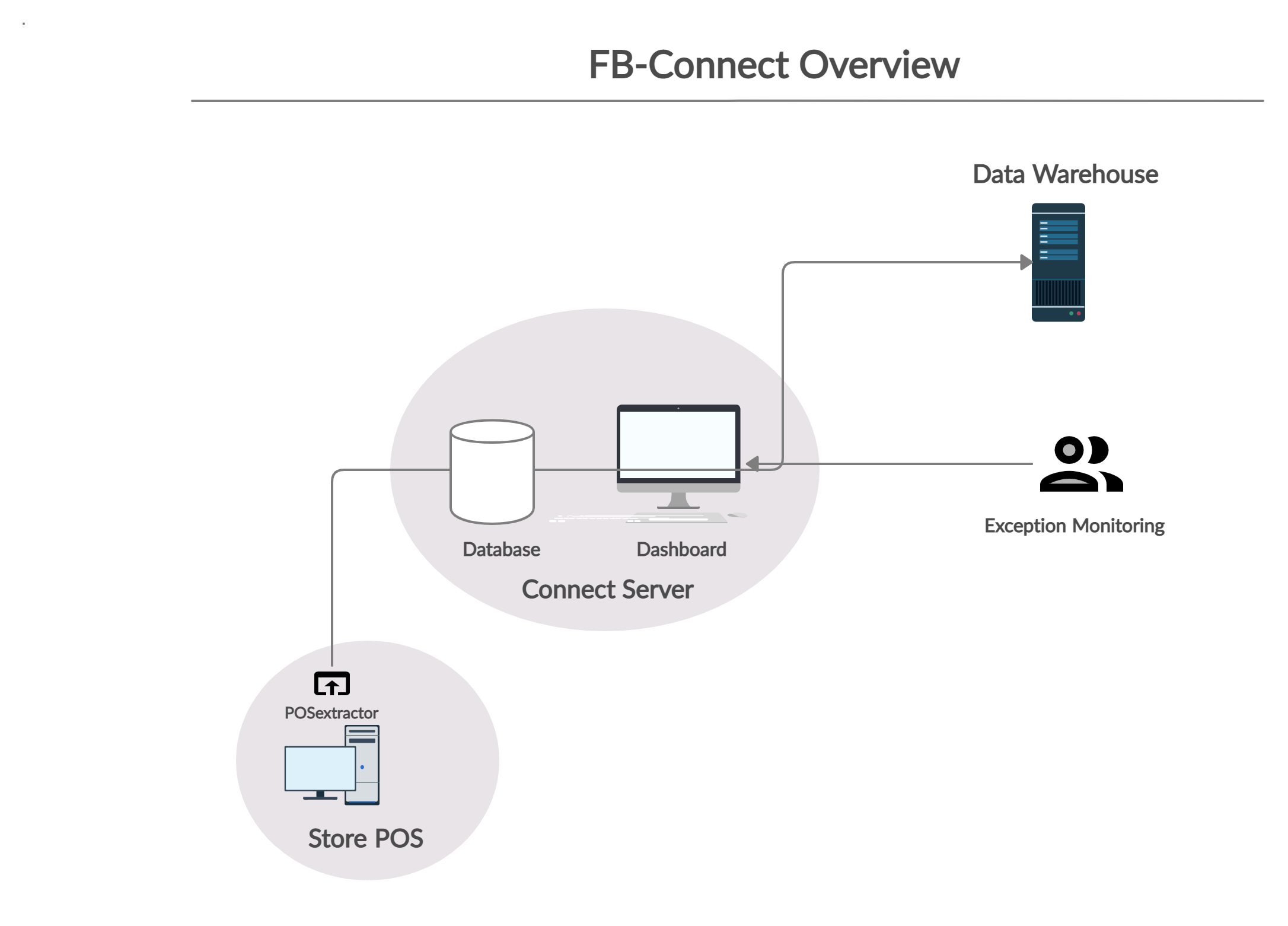 Some of our supported POS Vendors:
ADS
Aloha
Aura
Casio Till
CCS
Cosmos
Gaap
In-Touch Link
ISYS
Micros
Panasonic
Pilot
POS Control
Power POS
Power Till
Quest
Unicorn POS